Design, Manufacturing, Licensing & Support

Copyright 2021 Simplex Scientific LLC

Thermal Analysis Accessories
The Simplex Scientific patented* high performance 10 cm heated gas cell is now available in a compact module compatible with a wide variety of FTIR spectrometers.

The module is less than 6 inches wide and works with a beam high of 2.5 inches or higher. The TGA system comes with the Simplex heated transfer line and temperature controller. The Simplex inherently safe design uses low voltage and self-limiting heating with temperatures up to 325 C while requiring only 150 watts. The standard transfer line is 30 inches long but can be supplied in custom lengths. This design consists of a 1/8-inch silco-lined stainless steel tube with custom heater and insulation has a diameter of only 1.25 inches providing a very flexible and light weight product for reduced stress on TGA furnaces.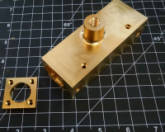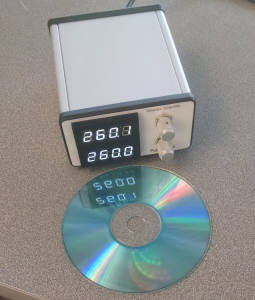 New Dual Manual Controller is about the size of a DVD.
Universal Gas Cell mounts in most spectrometers.